McCormick's Grown for Good Standard
As a global leader in flavor, McCormick's commitments promote continuous improvement of sustainable sourcing of herbs and spices. To underscore our commitment to sustainable sourcing, we developed Grown for Good. Our third-party verified sustainability standard goes beyond the industry norms to drive community resilience, including economic stability for farmers, gender equality and women's empowerment, as well as biodiversity conservation and regenerative farming practices.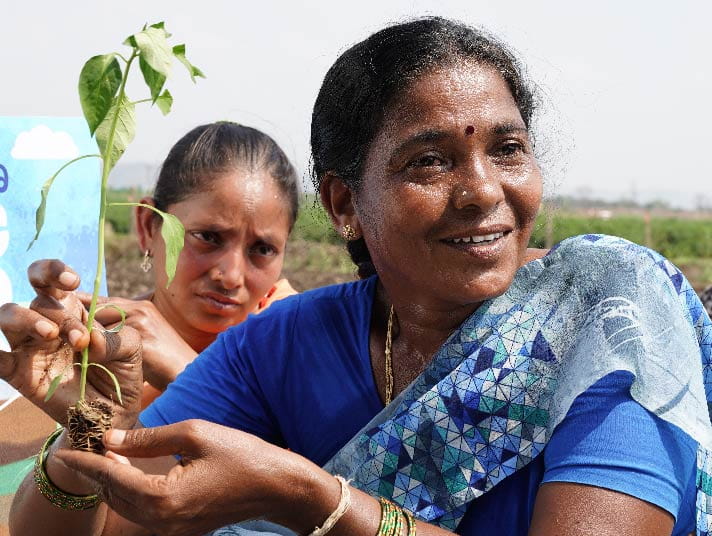 Ethical and Safe Supply Chains
Our goal is to ensure all raw materials processed at the supplier-level promote ethical and fair labor practices, gender equality, and the health and safety of workers.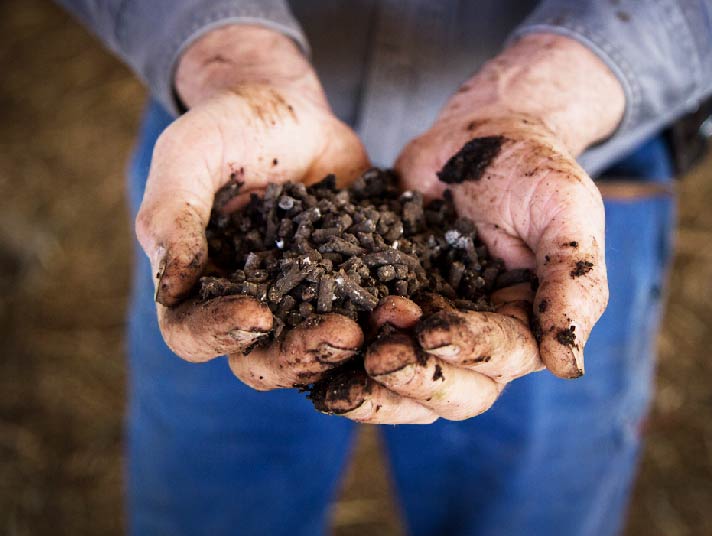 Regenerative Production Systems
We strive to restore the soil on farms where our raw materials are grown, for the benefits of the people living on those lands, the industry, and the planet. We are also focused on maintaining water sources in water-constrained areas to allow future generations to farm and to have access to safe drinking water and sanitation.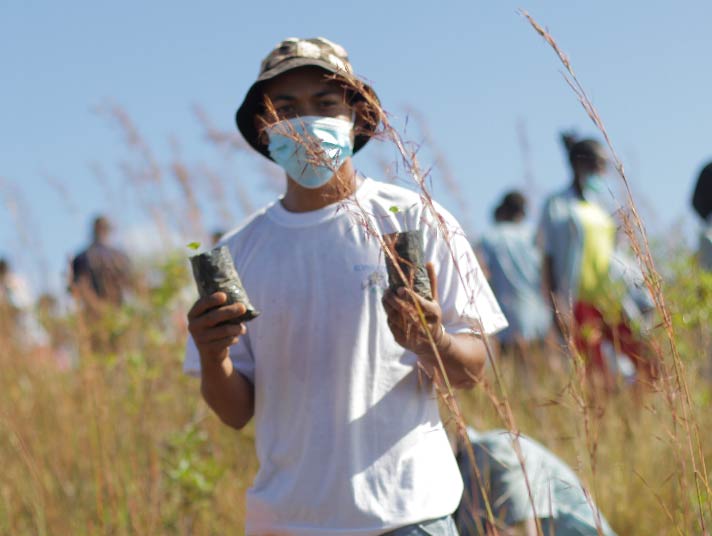 Resilient Communities
Our vision is to improve agricultural practices for our farming communities so that we can increase household income, provide access to healthcare and education, and have full visibility to women's contributions within our supply chain.
Learn more about how our program is directly impacting farmers in various countries.
Sustainability Training and Certifications
Over the last two years, we have supported the rollout of sustainability training and certification to over 350 oregano farmers. Environmental standards, the well-being of all farmers and their families, and protecting worker's rights are key elements of the Grown for Good standard. McCormick is on track to source 100% of our branded oregano sustainably by 2025.
Empowering Women Farmers
Since 2018, we have worked with CARE Impact Partners and their local country teams to understand women's roles on the farms and identify opportunities to help them thrive. This year we will launch the McCormick Women's Empowerment Framework, a tool to track the impact of our community initiatives focused on gender equality.​
Regenerating Soil Health
McCormick has partnered with the Australian Center for International Agriculture Research (ACIAR), the World Agroforestry Center (ICRAF), and universities to conduct regenerative agriculture research projects on black pepper in Vietnam. These research projects aim to optimize the fertilization regime, to test and develop biofertilizers to reduce farmers' reliance on agrochemicals. By understanding the soil microbiome and physicochemical properties, we can develop improved farming methods to regenerate soil health.
Vanilla Value Chain
Antongil Bay's natural habitats, which contain endemic species like lemurs, are being destroyed. McCormick partners with USAID, the World Conservation Society, Tetratech, and NCBA CLUSA to work with farmer cooperatives to build environment-friendly vanilla value chains with Rainforest Alliance certification, developing viable livelihoods for farmers and addressing the root cause of destruction. The Grown for Good standard, soon to be deployed in Madagascar, will ensure that vanilla grows sustainability while lemurs enjoy pristine forests.
Supply Chain Traceability
Traceability is key for achieving sustainability. We have worked to eliminate unnecessary intermediaries in our cinnamon supply chain and, through trusted local partners, we train our cinnamon farmers on good agricultural practices and ensure that the necessary traceability documentation is in place. All sustainably verified materials are then transported directly to a McCormick facility for processing.​
Water Conservation
In India, our suppliers have adopted methods to grow more crops per drop of water. By implementing efficient methods such as drip irrigation across our supplier backward integrated farms, significant strides toward pursuing water stewardship were made. From 2020 to 2021, our program helped farmers to adopt drip irrigation which saved approximately 9,200 million liters of water, enough to provide every person in India with almost 14 glasses of water.
Health Insurance
In Madagascar, McCormick and its supplier have provided health insurance to over 10,000 vanilla farmers and their households. This insurance system provides free healthcare and significantly reduces the incidence of debt at the household level, contributing to a more stable supply and higher quality of vanilla. The Grown for Good standard, soon to be deployed in Madagascar, will ensure that we are building resiliency in our farming communities.

